Light in fact travels deep inside the body. You can try this experiment with your smartphone flash – a huge amount of light can traverse deep into the body. And it is both non-ionizing (400-1100nm), and cheap to produce, control and sense.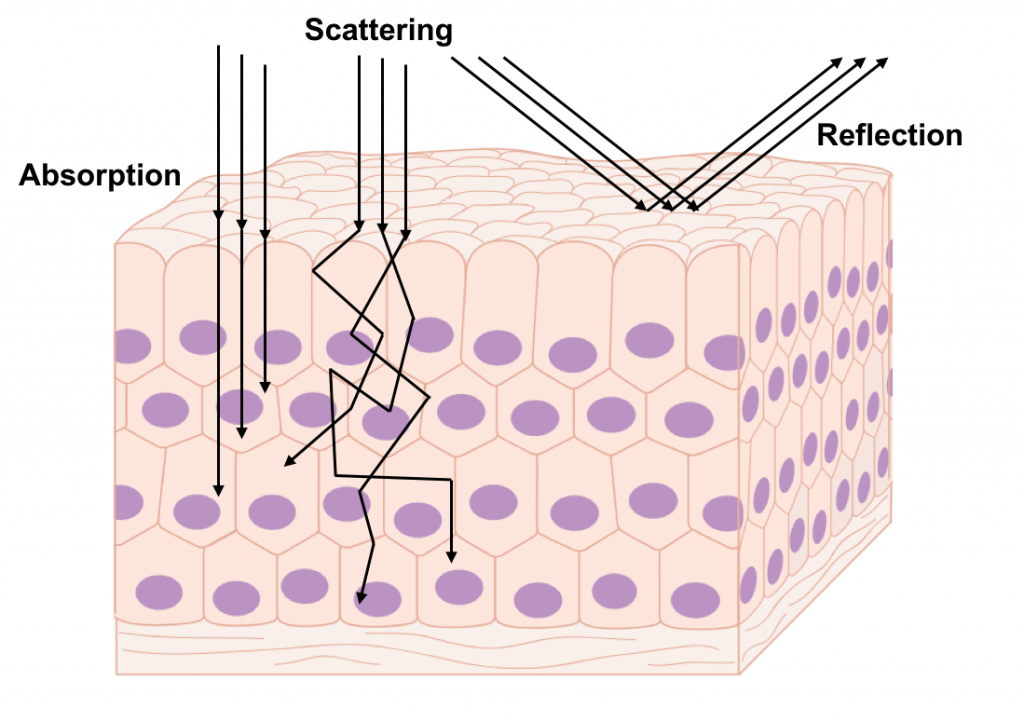 How scattering poses a huge barrier
Most pass-through photons are scattered, with an average of 10 scattering events per mm. By 50mm, a photon could face avg 500 scattering events! The result is that if we wanted to use light for imaging, we have a very large-scale inverse problem with low SNR.
Computational Photo-Scatterography
A new paradigm to solve large-scale bio-imaging inverse problems. The new computational imaging paradigm will jointly leverage all computing domains – optical, analog & digital, producing platform technologies to impact a host of medical and wellness applications, ranging from wearables to non-invasive point-of-care devices.
NSF Expeditions in Computing
Come join our team
We are looking for undergraduate, graduate and post-doctoral associates to join the team. We are a diverse team and welcome all students. Please contact the team members to learn more.